SEO Senior Infrastructure Engineer - Liverpool/Manchester/Southport - Permanent - Home Office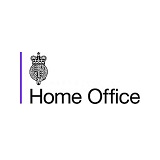 Infrastructure Engineer – Grade SEO
Location: Liverpool/Manchester/Southport
Salary – SEO £37,450 - 41,193
*Please note that new entrants to the Civil Service will be appointed at the bottom of the grade.*
RRA – Successful candidates with exceptional skills and experience may receive a Recruitment & Retention Allowance of up to £8,500. This allowance is subject to annual review in line with departmental priorities and could be reduced or withdrawn at any time.
About the Client
The first duty of the government is to keep citizens safe and the country secure. The Home Office has been at the front line of this effort since 1782. As such, we play a fundamental role in maintaining the security and economic prosperity of the UK. The Home Office leads on immigration and passports, refugee protection, counter-terrorism, policing, fire services, and crime and drugs policy. Home Office Digital Data and Technology (DDaT) provides the leadership for digital activities across the department.
About the Job
A Senior Infrastructure Engineer builds, administers, transitions, supports and maintains infrastructure services throughout the service lifecycle, according to the departmental policy and Home Office strategy. You will work in a team of Infrastructure Engineers ensuring services are integrated, delivered and operated as required. You will work with and support third parties in providing infrastructure services and with technical architects to translate architectural designs into operations. You will provide input into overall management activities such as workforce planning, budgeting, technology roadmaps, projects and tasks. The Networks and Infrastructure (N&I) team within the Home Office is responsible for delivering and maintaining the core infrastructure for all of the Home Office. This post is a hands-on technical role within the existing Core Platforms Systems Infrastructure team in N&I. Main responsibilities Your main day to day responsibilities will be:
designing, implementing, administering and supporting infrastructure technologies and solutions such as: compute, storage, networking, physical infrastructure, software, cloud, commercial off the shelf (COTS) and open source packages and solutions
reviewing the systems designs of others to ensure selection of appropriate technology, efficient use of resources and integration of multiple systems and technology
defining the integration build and co-ordinate build activities across systems and understand how to undertake and support integration testing activities
initiating and monitoring actions to investigate patterns and trends to resolve problems, including consulting specialists where required. You will determine the appropriate remedy and assist with implementation of fixes as well as preventative measures
identifying the correct procedures and appropriate channels for resolution and monitor resolution activities and progress updates to users
coaching and mentoring more junior infrastructure engineers, participating in their appraisal and related performance management processes
You may occasionally be required to work out of hours to implement certain technical changes or to resolve incidents.
You will be required to participate in an on-call rota.
Some travel to other Home Office sites may occasionally be required.
Work will be a mixture of project-initiated design & build, business-as-usual process improvement and support. In addition to the primary responsibilities listed here, there is virtually unlimited opportunity to get involved in many aspects of work related to enterprise infrastructure both on-premises and in the cloud, identity management, O365 and more.
Other day to day activities You will also be expected to carry out the following day to day activities:
maintain and update technical documentation
input into helping shape engineering best practices and standards
investigate faults in systems, processes and services, and advise on the implementation of appropriate solutions and preventative measures
after a solution has been integrated, you will evaluate the success of the project, identifying best practices and lessons learned. You will provide feedback to teams and incorporate this information into future plans
manage the response to incident reports, ensuring relevant prioritisation and detail to allow for effective investigation
Skills and experience
Essential Skills
You'll have a demonstrable passion for Infrastructure Engineering, with the following skills or strong experience in:
Administration and/or development using Microsoft applications or services (either on-prem or cloud) in one or more of: CyberArk (PAM solution), Identity and Security, AD, DNS, DHCP, PKI, SCCM, SCOM, SQL or .NET framework, AWS, Azure
Scripting and task automation using appropriate tooling i.e. PowerShell.
providing direction and coaching to more junior members
managing and delivering complex technologies within time, cost and quality targets
agile Development and continuous integration principles
maintaining focus on the whole life cycle of service delivery; from design, development, and delivery through to operation
dissecting a problem into its component parts to identify and diagnose root causes, allowing problem resolution
the technical concepts required in your role and an ability to build solutions
The skills listed above are reflective of the Home Office DDaT Profession Skills and Competency Model (based on the industry standard SFIA framework).
Desirable Skills
Ideally you will also have the following skills or experience in:
presenting verbal and written information clearly and accurately in language which meets the needs of the user and can adapt to stakeholders' reactions with flexibility
Qualifications
formal training in computer science to degree level or experience in a known computing field (or equivalent industrial experience)
As part of the application process, you will be asked to complete a CV and Suitability Statement. The Statement of Suitability should be no more than 500 words, the sift will be based on the CV primarily. Candidates shortlisted will be invited to an interview which will be a mixture of Behaviour and Experience based questions.
The sift will commence from WC 4
th
July 2022. Interviews are expected to take place from 19
th
July 2022, the interview will be focussed around:
Delivering at Pace
Making Effective Decisions
Changing and Improving
As an employer of choice, Home Office offers an extensive benefits package including:
Competitive starting salary of £37,450
25 days leave + bank holidays + an extra day off for the Queen's birthday
27.9% employer contribution pension
Hybrid and flexible working
Hays Specialist Recruitment are working exclusively with the Home Office on this recruitment campaign. Please contact the Hays team for more information on the role or to have a formal discussion.
*All Applications need to be submitted via Civil Service Jobs.* #4233659