Permanent Senior Engineer Asset Management- Highways and Transportation Leeds City Council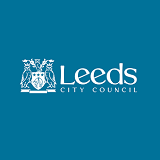 Hays Civil Engineering are proud to be working in partnership with Leeds City Council to recruit an exceptional candidate for the position of Senior Engineer for their City Development directorate.
About Leeds City Council
Leeds is an economic powerhouse and is the second largest local authority in the UK by population and geographical area, serving a population of over 800,000. Our ambition is to be the best city and the 'best council' in the UK; fair, open, and welcoming, with an economy that is both prosperous and sustainable, so that all our communities are successful.
We want Leeds to be a city that is compassionate and caring with a strong economy, which tackles poverty and reduces inequalities, and is distinctive, sustainable, ambitious, fun, and creative for all, with a council that its residents can be proud of as the best council in the country.
The city is supported by the largest local authority highway network in England. A transformational transport strategy is being developed and one of the largest city transport infrastructure investment programmes in the country is being delivered. The overall aim of this is to move the city away from the "motorway city of the 1970s" to one where sustainable transport and active travel play a major role and there is no need to own a car. Given this level of ambition, there is no better time to consider a career with Leeds City Council and in particular their Highways and Transportation team(s).
We are proud to be an inclusive city and that we have been named in the top 50 inclusive employers in the country by LGBT+ charity Stonewall. Our staff networks ensure that we support inclusivity, equity of opportunity and career progression for all our workforce.
The Role:
As Senior Engineer within the Service Planning Team you will be accountable for Condition Assessment, Policy and Programme Development and Monitoring, to name but a few.
A vital part of your role will be to assess and record highway conditions; analysing the data to produce a programme of planned highway maintenance work.
You will be required to evaluate, consider and comment on or carry out maintenance audits on developer led or highway improvement schemes.
You will be responsible for the management of up to 3 Engineers and 3 Technicians. As a team you will be preparing for the Annual Work Programmes and Forward Work Programmes (up to five years) for both structural and preventative maintenance schemes.
Partaking and contributing to consultations with stakeholders will be a core part of your role, in addition to creating reports relating to the programme of works, financial data and content for the internet.
Although you will be joining a small team of professionals, they are dynamic and an extremely busy team. They work collaboratively and collectively across Highways ensuring they deliver programmes to the right streets, at the right time and maximise the budget available.
About you
To be successful in your application you will have a wealth of experience in suitable civil engineering and/ or highways related positions, coupled with relevant qualifications and a full UK driving license.
Managing stakeholder relationships including internal/external contacts, members of the public, councillors and responding to requests for work will be a key element of your role, therefore excellent communication skills and the ability to form solid working relationship is essential.
You will be self-motivated and adaptable; Someone who can think outside the box and help push forward the agenda for using the latest technology and analysis methods.
What you will get in return:
This is a highly rewarding opportunity where you will be leading a team of Engineers and Technician to deliver programmes of work across the Leeds City Region, working collaboratively across highways and transportation to succeed in both long- and short-term strategies and achieving the local authority's collective ambitions. You can expect to achieve a basic salary of £ 33,486 - £36,371 per year, coupled with a generous leave entitlement of 28 days (increasing to 33 after 5 years' service) annually plus statutory requirement, optional membership of the West Yorkshire Pension scheme and other competitive benefits.
The position will be formally based in high-quality, recently refurbished City Centre offices at Merrion House in the heart of Leeds City Centre, although the council is currently operating a flexible, agile working environment due to COVID-19, and they anticipate this to be the future of work at the Local Authority. #4221137