Director of Finance
Essex-based Charity seeking Interim Finance Director for 3-6 month assignment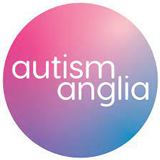 LEAD AND DELIVER AMBITIOUS PLANS'

Hays Senior Finance is proud to be working in partnership with Autism Anglia who are looking to appoint a Director of Finance to join their team in a pivotal role in the organisation.

Autism Anglia is an independent charity that provides care and support to autistic children, adults, and their families in East Anglia. Services in Essex, Suffolk, and Norfolk offer personalised approaches that provide individuals with the necessary skills and strategies to enable them to realise their potential and abilities through an enriched life. Doucecroft School is a specialist co-educational school for children and young people with autism [https://www.autism-anglia.org.uk/doucecroft/about_us/what_is_autism] and additional complex needs, aged 3 –19 years. The charity also seeks to promote greater knowledge and understanding of autism through training, education, and supplying information to the public and professionals.

To ensure the charity achieves its goals, now and in the future, it must remain resilient and open to opportunities whilst continuing their mission to enhance the lives of autistic people and keep their needs at the centre of everything that they do. The leadership team and staff teams are all incredibly committed and passionate about their core purpose and ensuring that the values and ethos of the charity guide are a central focus.

The Director of Finance is a key role which will provide operational leadership and management of the Finance service. The successful candidate will be a key member of the Leadership Team to help drive strategic development of the charity with specific responsibility for the delivery of all financial management, best practice, and governance. Reporting directly to the Chief Executive, you will work closely to ensure that the Leadership Team and Trustees are provided with relevant information. You will take a lead role in supporting the CEO and Leadership Team in delivering the financial agenda to support their strategy for growth and ensure that a robust finance function is in place to support the success of the organisation.

You will be responsible for the full reform of the Finance Service including review of roles, policies, procedures, systems and ensure that the company's financial practices adhere to the statutory regulations and legislation.

The ideal candidate will be a finance professional and be ACA, ACCA, CIPFA, CIMA qualified or equivalent, with previous experience of leading a finance team. You will have gravitas, drive and ambition and above all you will have a strong degree of commercial and financial acumen, with the ability to liaise with high level key stakeholders and create insightful financial information that will direct business planning and performance. You will be highly commercial, a strong team manager and be able to communicate effectively at all levels within the organisation.

Autism Anglia has a hands-on, pragmatic team culture so it is essential that you have the ability to roll up your sleeves and be involved in the day to day operations as well as coaching and influencing others to continue to innovate and improve their financial processes.

This is an exciting time to join Autism Anglia and if you feel you have the drive and the passion to help them to achieve their mission and vision, then they can offer you a role that is not only hugely satisfying but brings great benefits and a stimulating and supportive working environment.

In return Autism Anglia are offering a competitive salary, including excellent benefits such as enhanced holiday, pension, life cover and PHI.

Flexible and agile working arrangements including working from home for the right candidate will also be available.

For more information about the role and organisation please contact Senan Pierce, Senior Business Director at Hays Senior Finance who is the retained consultant working in partnership with Autism Anglia.

All job offers are made subject to the satisfactory completion of pre-employment checks which includes satisfactory references, medical questionnaire and clearance from the Disclosure and Barring Service.

Closing date for all applications: Sunday 16th January, 2022.
Interviews will take place: week-commencing January 24th, 2022.

All third party & direct applicants will be forwarded directly to Senan Pierce at Hays Senior Finance to be screened as part of the recruitment process.

If you're interested in this role, click 'apply now' to forward an up-to-date copy of your CV, or call us now.
If this job isn't quite right for you but you are looking for a new position, please contact us for a confidential discussion on your career.
Clique aqui
para aceder à Política de Privacidade da Hays, que fornece informação detalhada sobre a forma como utilizamos e protegemos os seus dados pessoais, bem como quais os seus direitos em relação a estes.